American Rock Climbing Inc
Mobile-Stationary-Custom-Climbing Walls-Ropes Courses-Sales-Events

We manufacture custom climbing structures to fit your needs whether it is to start your own business, marketing
campaigns, and coroprate events.
With over 20 years experience in the industry we can create climbing walls and many other structures. Just give us an idea to start working with. We have standard climbing walls if you want to start your own business and rentals for birthday parties up to events like the X Games 2010, opening ceremonies at corporate events. We are open 7 days per week. We operate our climbing walls at a Central Florida Theme Park. We also understand that most business owners are working weekends in this business and may need assistance at 10 am Sunday morning. Feel free to give it a try. If you get a voice mail leave a message and we will call you right back once we know that you aren't a telemarketer.











Custom Climbing Wall for RentPath Sales Summit opening ceremony
Our Samsung climbing wall for the
X Games 2010
Stanard Alpine and Sierra climbing walls
Alpine and Sierra mobile climbing walls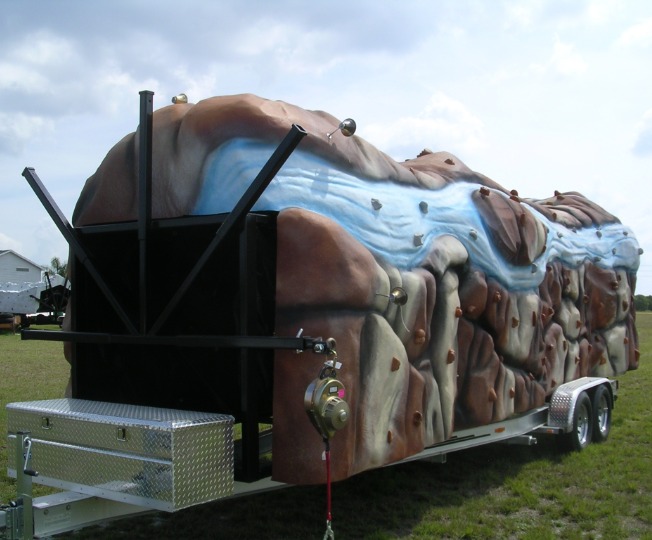 Alpine mobile climbing wall Arizona Painted Desert
Alpine portable climbing wall granite Gray
Worlds largest Pop Tart Toaster Pastry
Give us a call or send us an email to get any information you need. You don't have to purchase our products to get industry advise or help with a project you have in mind.